Plate Renewals
Email Reminders
Notary Application
New Business Application
Marriage Application
New Business List
Marriage Lookup
Placards
Minimal Renewal
Specialty Marriage Certificate


-Title Applications
-Dealers
-Handicap Placards/Plates


-Game and Fish
-Marriage
-Specialty Marriage Certificate


-Business
-Hotel and Motel


-Title and Registration
-Marriage
-Hotel/Motel


-Notary Commission
-Boat Registration
-Organ Donor Awareness
-Privacy Policy
-Refund Policy
-Frequently Asked Questions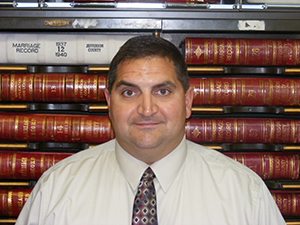 Frank C. Herndon
PO Box 710
Dandridge, TN 37725
Phone: 865-397-2935
Fax: 865-397-3839
Web:
www.jeffersoncountytn.gov/
Hours of Operation: Mon 8a.m. - 6p.m. T-F 8a.m. - 4:30p.m. and Sat 8a.m. - 11a.m.
Jefferson County

Please Enter the following information:

NOTE: To locate your placard please do not enter the preceding P


Disclaimer: We, Business Information Systems (BIS), are a private (for profit) business that operates under contract
with local county governments to provide various software solutions including but not limited to online services.